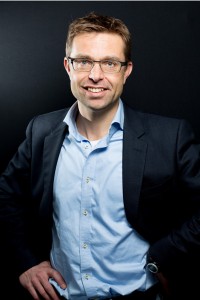 Ewout Frankema (1974) obtained his PhD in Economics from the University of Groningen (2008) for a thesis on the Historical Evolution of Inequality in Latin America, 1870-2000. His research agenda focuses on a deeper understanding of the long-term comparative economic development of developing regions (Africa, Latin America, Asia) and the historical origins and nature of present-day global inequality.
After his graduation Frankema worked for four years as a lecturer, post-doc and assistant professor at the Social and Economic History group of Utrecht University. In 2008 he was awarded a personal research grant from the Dutch Science Foundation (NWO) to work on the VENI-project (€200K) The Colonial Origins of Inequality: A Comparative Analysis of Fiscal Regimes in Asia, Africa and the New World, 1492-2000. Since July 2012 Frankema has been appointed as a full professor and chair of the Rural and Environmental History Group at Wageningen University. In 2012 he was also awarded an NWO VIDI-grant (€800K) for his project Exploring Long Term Changes in African Living Standards in Global Perspective and an ERC Starting Grant (€1.500K) for his project Is Poverty Destiny? A New Empirical Foundation of Long Term African Welfare Analysis.
Frankema is a board member of the N.W. Posthumus Institute (the Dutch-Flemish research school of economic and social history), the African Economic History Network and research fellow of the Centre for Economic Policy Research (CEPR). In 2012-14 he was a visiting fellow of the economic history department of Lund University. Frankema is the Chief Editor of the Journal of Global History and serves on the editorial boards of the Journal of Economic History and Economic History of Developing Regions. In 2014-2019 he was elected member of the Young Academy of the Royal Netherlands Academy of Arts and Sciences. In 2019 he won the AMMODO Science Award for outstanding mid-career scholars.